2020 - Present
Marketing Manager
Homesavers
Driving traffic and customer flow through strategic and innovative multi-media marketing campaigns to Homesavers stores, partner of B&M.
2016 - 2018 & 2020
DIGITAL MARKETING & PR CONSULTANT
Freelance
Providing digital marketing and public relations consulting to a number of different agencies and clients.
Jan 2019 - Dec 2019
Digital Marketing & Social Media Lead
Applegreen PLC
Digital marketing lead for a major convenience retailer that has 500 stores in 3 markets, Ireland, UK and US, with 12,000 staff and is on Dublin and London stock exchanges.
Jun 2016 - Dec 2018
Digital Marketing Manager
Christmas FM
Managed digital marketing for national FM radio and digital radio broadcaster, which is also on DAB in the UK, in London and Liverpool. It has radio training courses and is a digital publisher of Christmas content.
Dec 2013 - Jun 2016
Marketing Communications Manager
National Economic & Social Council
Developed and implemented an integrated marketing communications strategy to promote strategic policy issues relating to sustainable economic, social and environmental development.
Jan 2013 - Dec 2013
Press Officer
European Commission
Highlighted the work of the Commissioner and the Directorate-General and its importance to international audiences.
May 2008 - Dec 2012
Digital Marketing & Media Officer
Department of the Taoiseach // Irish Prime Minister's Office
Led the development and execution of digital marketing initiatives for the Government, including MerrionStreet.ie launch.
2006
MASTER OF ARTS
Dublin City University
Film & Television
2017
BACHELOR OF BUSINESS
Dundalk Institute of Technology
Digital Marketing & Digital Media Management
2000 & 2005
Bachelor of Arts (Honours)
Dundalk Institute of Technology
Cultural Studies with Film & Archaeology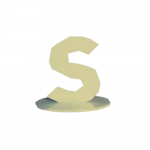 Social Media Award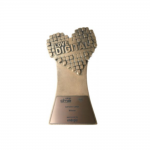 Digital Media Award
ADOBE: CREATIVE SUITE, PREMIERE PRO, PHOTOSHOP, AUDITION
ANALYTICS: GOOGLE, SEARCH CONSOLE, TAG MANAGER, POWER BI
WEBSITE: CMS/Wordpress & E-COMMERCE
SOCIAL: FACEBOOK, INSTAGRAM, LINKEDIN, TWITTER, SNAPCHAT, TIKTOK, PINTEREST
DISPLAY: GOOGLE, FACEBOOK, TABOOLA
SEARCH: ORGANIC SEO & PAID PPC
RETENTION: CRM & EMAIL MARKETING
2020
Google Analytics Individual Qualification
Google
Google Analytics Certification: Credential ID 16491197
Google Ads Certifications
Google
Google Ads Display Certification: Credential ID 46611273 Google Ads Search Certification: Credential ID 44473836 Google Ads Shopping Certification: Credential ID 44399760 Google Ads Video Certification: Credential ID 47331318
Conference Speaker at Get Social 2020 & Tech Connect Live 2019 & 2018

The Marketing Institute of Ireland Qualified Marketer

'5 PR Pros to watch in 2018′ – Media HQ & 'Tipped to be one of Ireland's leading Digital Media and PR Stars' – Independent.ie

Beta Tester for Instagram & TikTok

Finalist in Social Media Awards, Content Marketing Awards, Blog Awards, Spiders Digital Awards
Founder and editor of fashion, beauty and lifestyle digital publication Stylesheet.ie &  producer of Stylecast podcast. 12,000 Facebook followers pre-rebrand. Finalist for Best Beauty Blog.

Contributing writer for Thrive Global.
(Visited 52 times, 1 visits today)